Upgrading is using skill points to improve an aspect of a character
Here is a step-by-step picture guide to show you how.
(1. To upgrade you must first buy skill points (SP), or earn them by leveling up.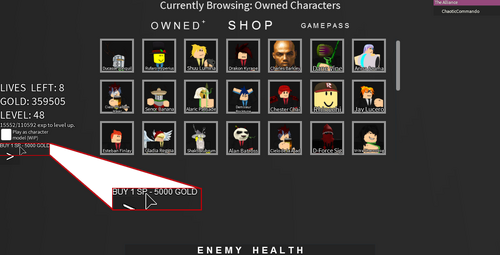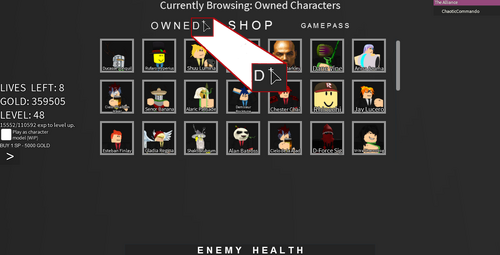 2. Once you have SP click the "Upgrade" tab under the "Shop" tab.
After you do that you then select a character which you want to upgrade.Any characters with an orange box around them are unable to be upgraded unless you have the pass.

(3. Now select which part of the character you wish to upgrade.
(15 is the upgrade cap unless you have the 50 skill cap gamepass)
Ad blocker interference detected!
Wikia is a free-to-use site that makes money from advertising. We have a modified experience for viewers using ad blockers

Wikia is not accessible if you've made further modifications. Remove the custom ad blocker rule(s) and the page will load as expected.